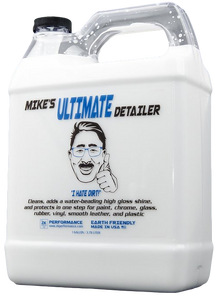 Customer Reviews
12/19/2020
Jeff H.
United States
The Ultimate is correct!
Works as advertised - makes keeping the car, SUV so much easier to keep clean and looking great!
12/19/2020
ZK Performance
Thanks so much, Jeff! It's really multi-purpose. We have lots of customers thta use it in the house to clean too.
06/26/2020
Patrick H.
United States
https://zkperformance.com/products/mikes-ultimate-detail-spray-128-oz
Excellent product! Cleans and polishes to a high gloss shine. Easy to use, does not haze up like other quick sprays.
06/27/2020
ZK Performance
Thank you, Patrick, for providing details on comparison with other products! We're happy when you're happy!